Hello, voici la mise à jour de la semaine (25/03/2015) sur le PlayStation Network / Sony Entertainment Network (PSN/SEN) :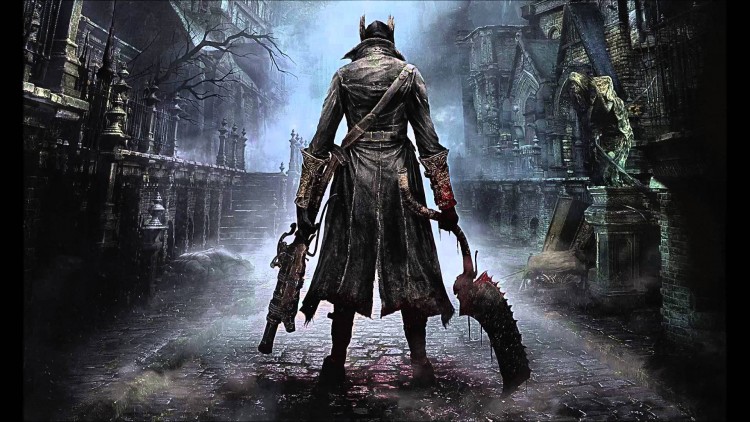 Au menu de la semaine, c'est surtout Bloodborne qui devrait faire de l'ombre aux autres sorties. Pourtant, il y a aussi Borderlands: The Handsome Collection, le 2ème épisode de Life is Strange ou encore LEGO Ninjago : Shadow of Ronin qui doivent attirer votre attention.
De plus sachez que la mise à jour 2.5 de la PS4 devrait être dispo dans la matinée.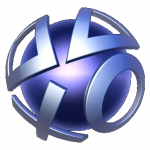 PlayStation 4


Bloodborne
Prix : 59,99 €


Borderlands: The Handsome Collection
Prix : 59,99 €


Dynasty Warriors 8 Empires
Prix : 49,99 €


Game of Thrones – Episode 3: The Sword in the Darkness
Prix : 4,99 €


Life Is Strange Episode 2
Prix : 4,99 €


RIDE
Prix : 64,99 €


Slender: The Arrival
Prix : 9,99 €


Toukiden: Kiwami with Bonus
Prix : 59,99 €


Yoribe: Episode One
Prix : 19,99 €

PS4 demos

PlayStation 3


Dynasty Warriors 8 Empires
Prix : 39,99 €


Game of Thrones – Episode 3: The Sword in the Darkness
Prix : 4,99 €


God of War: Ascension Ultimate Edition
Prix : 34,99 €


Life Is Strange Episode 2
Prix : 4,99 €

PlayStation Vita


LEGO Ninjago: Shadow of Ronin
Disponible le 27 mars
Prix : 39,99 €


Toukiden: Kiwami with Bonus
Prix : 39,99 €

PlayStation Mobile

Appli Archives extreme Pairon Mobile 3
2,99 €

Emil's Task
4,49 €

QR Editor
0,49 €

Gravity Anomaly Zone
2,49 €

Catch Up TV Film Guide
0,49 €

Radiant Flux
0,49 €

Meltdown Moon
0,49 €

Super Skull Smash GO!
0,49 €

King Bean
0,49 €

Floribund
0,49 €

Sea Run
0,49 €

Super Tank Poker
0,49 €

Shuttle Quest 2000
Gratuit

SPIKE Says
0,49 €

Racing Line
5,49 €

Tribute
0,49 €

Edge Escape
2,79 €

A Healer Only Lives Twice
1,99 €

Photo Edit
1,49 €

PS4 DLC

Dead or Alive 4 Last Round
DOA5LR Senran Kagura Mashup Set (29,99 € ou 2,99 € chacun)

Driveclub
Lamborghini Livery Pack (0,75 €)
Pacesetter Livery Pack (0,75 €)
Lamborghini Expansion Pack (5,99 €)
Pacesetter Tour Pack (1,99 €)
Peugeot Onyx Concept (Gratuit)

Dynasty Warriors 8 Empires
DW8Emp – BGM and Edit Parts Pack (2,99 €)
DW8Emp – Edit Parts – Accessory (5,99 €)

Jamestown+
Gunpowder, Treason, & Plot DLC (1,75 €)

Minecraft
Mass Effect Mash-up (3,99 €)
Pattern Texture Pack (0,99 €)

RIDE
RIDE Season Pass (14,99 €)
Yamaha 2015 Bike Models (3,99 €)
Yamaha Historical Bikes (3,99 €)

Rocksmith
Anthrax Song Pack (9,99 €)
Rocksmith: Survivor – Eye of the Tiger (2,99 €)
'B.Y.O.B.' by System Of A Down (2,99 €)
'Toxicity' – System Of A Down (2,99 €)
'Aerials' – System Of A Down (2,99 €)
Madhouse – Anthrax (2,99 €)
Caught In A Mosh – Anthrax (2,99 €)
Indians – Anthrax (2,99 €)
Got The Time – Anthrax (2,99 €)

Saints Row Gat Out of Hell
Devil's Workshop Pack (1,99 €)

Saints Row IV Re-Elected
Plague of Frogs Pack (1,99 €)

Warframe
Warframe: Volt Prime Access Pack (69,99 €)
Warframe: Volt Prime Accessories Pack (54,99 €)

PS3 DLC

Ace Combat Infinity
Elite Mercenary Contract Set (12 hours x 11) (6,99 €)
Elite Mercenary Contract Set (12 hours x 24) (14,99 €)
Additional Plant Investment Contract Set (12 hours x 11) (6,99 €)
Additional Plant Investment Contract Set (12 hours x 24) (14,99 €)

Atelier Shallie
Atelier Shallie – Costume Pack 1 (3,99 €)
Atelier Shallie – Additional character: Solle (4,99 €)
Atelier Shallie – Additional collection area: Abyss (Gratuit)
Atelier Shallie – Additional Costume: Sky Vacation (1,99 €)
Atelier Shallie – Additional Costume: Wild Bikini (1,99 €)
Atelier Shallie – Additional Costume: Nature Frill (1,99 €)
Atelier Shallie – Additional Cos: Lily Classical & Glamourster (Gratuit)
Atelier Shallie – Additional Costume: Magical Ribbon (1,99 €)

Borderlands The Pre-Sequel
Claptastic Voyage and Ultimate Vault Hunter Upgrade Pack 2 (9,99 €)

Dead or Alive 4 Last Round
DOA5LR Senran Kagura Mashup Set (29,99 €, ou 2,99 € chacun)

Dynasty Warriors 8 Empires
DW8Emp – BGM and Edit Parts Pack (2,99 €)
DW8Emp – Edit Parts – Accessory (5,99 €)

Hatsune Miku: Project DIVA F 2nd
Hatsune Miku: Project DIVA F 2nd – Butterflies (COLOUR) UI (Gratuit)
Hatsune Miku: Project DIVA F 2nd – Butterflies (SILVER) UI (Gratuit)
Hatsune Miku: Project DIVA F 2nd – Butterflies (GOLD) UI (Gratuit)

Minecraft
Mass Effect Mash-up (3,99 €)
Pattern Texture Pack (0,99 €)

RIDE
RIDE Season Pass (14,99 €)
Yamaha 2015 Bike Models (3,99 €)
Yamaha Historical Bikes (3,99 €)

Rocksmith
Anthrax Song Pack (9,99 €)
Madhouse – Anthrax (2,99 €)
Caught In A Mosh – Anthrax (2,99 €)
Indians – Anthrax (2,99 €)
Got The Time – Anthrax (2,99 €)

Saints Row Gat Out of Hell
Devil's Workshop Pack (1,99 €)

PSVita DLC

Minecraft
Mass Effect Mash-up (3,99 €)
Pattern Texture Pack (0,99 €)
[PSN] Mise à jour hebdo du 25/03/2015